ICMA has compiled a list of key FinTech regulatory, legislative and innovation initiatives in the form of a roadmap. The objective is to highlight relevant FinTech developments relevant to debt capital markets. The content is divided between national, EU, and global initiatives.

The roadmap also complements ICMA's DLT regulatory directory, covering recent and upcoming regulation, legislation, and publications specifically relating to distribute ledger technology in debt capital markets.

The roadmap does not constitute an exhaustive list of regulatory or innovative initiatives. We welcome feedback on any additional content. Please contact us for further details.

Download the ICMA FinTech regulatory roadmap
(last update: 28 November 2023)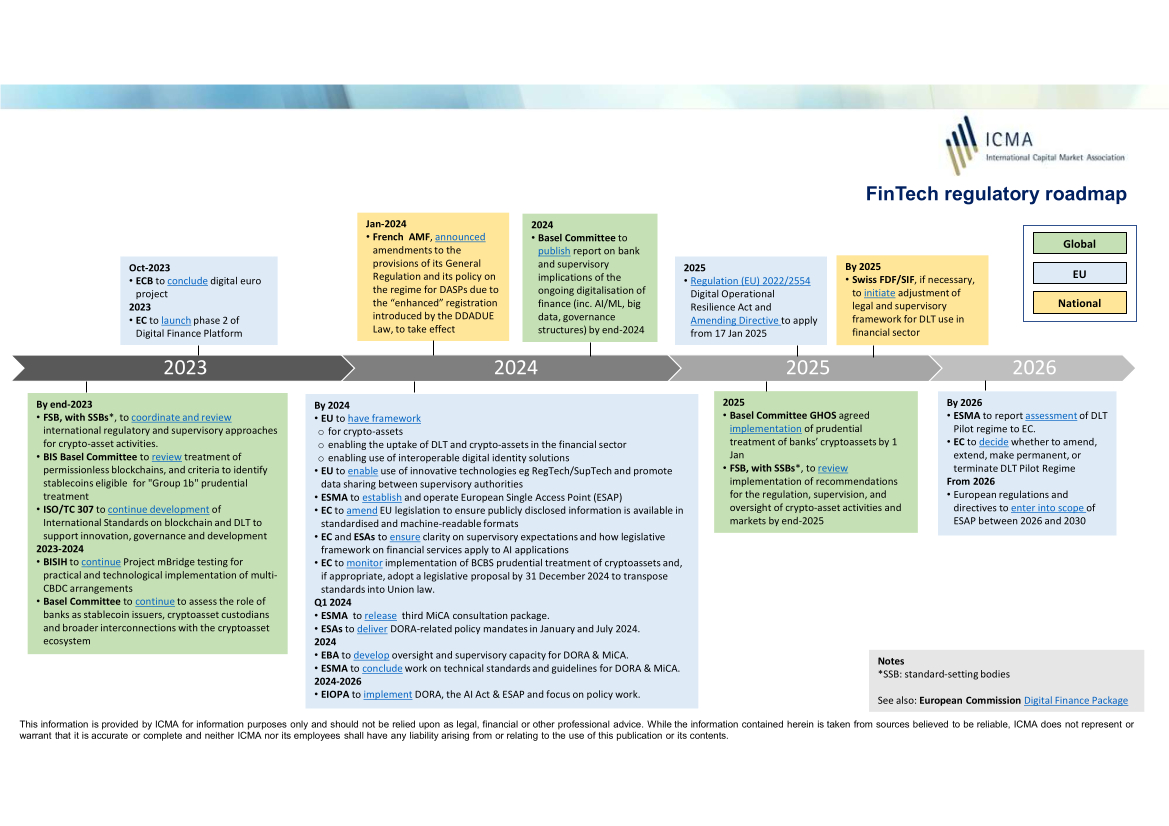 Legal Disclaimer:

This information is provided by ICMA for information purposes only and should not be relied upon as legal, financial or other professional advice. While the information contained herein is taken from sources believed to be reliable, ICMA does not represent or warrant that it is accurate or complete and neither ICMA nor its employees shall have any liability arising from or relating to the use of this publication or its contents.


---

Contacts:

Georgina Jarratt
Managing Director, Head of FinTech and Digitalisation
Direct line: +44 20 7213 0348

Gabriel Callsen
Director, FinTech and Digitalisation; Secretary to the ICMA FinTech Advisory Committee (FinAC)
Direct line: +44 20 7213 0334